Discover nature
BRING ON THE FRESH AIR
You will find the following here: Hiking trails, such as the "Spessartfährten" on which you can walk for hours and let your mind wander. Discover the home of beavers on your bike and listen to the woodpecker as it works. Let your mind wander in your own private well-being oasis or take advantage of our unique natural surroundings for special team events.
Active in the summer
SUMMER AT THE HESSIAN SPESSART NATIONAL PARK
Those who like to hike and cycle will be in outdoor paradise here: With over 100 kilometres of signposted and well-maintained hiking and cycling trails right on your doorstep, challenging golf courses, and the opportunity to visit a nearby equestrian farm, there is a wealth of leisure activities for you to get stuck into. An outdoor swimming pool in the village is also a great place to cool down on hot summer days.
Cosy places in which to stop for refreshments and enjoy regional dishes leave nothing to be desired as far as food is concerned either.
We would be happy to give you some tips and recommendations.
Active in the winter
THE FUN STARTS THE MOMENT YOU STEP OUT THE DOOR.
Lohrhaupten serves as the starting point for the interconnected cross-country ski run around the "BAYRISCHE SCHANZ": There is a classic, 20 km-long high-altitude cross-country ski run that can be used in various ways in suitable snow conditions. There are three cross-country ski runs which lead through the winter forest and across the open field along the state border between Bavaria and Hesse. The Lohrberg and Hermannskoppe cross-country ski runs lead through Spessart forests, and some of which are covered in deep snow. And the Sonnenloipe mainly runs along the Lohrhaupter Feld.
But there are also great slopes and tours for those who prefer tobogganing and hiking in the snow.
Your very own well-being oasis
RELAX AND BREATHE DEEPLY
Pure deceleration in your own private oasis for well-being. Each chalet has its own sauna. After using the sauna, you can relax on your spacious panoramic terrace and enjoy the views and the tranquillity. There are bathrobes, sauna towels and an infusion ready for you to use.
You can expect to find everything you need for a relaxing evening when you return to your chalet after an eventful day. The crackling fireplace and the panoramic terrace invite you to relax after your wonderfully fragrant sauna infusion. You can round off the evening by looking out at the stunning views across the Spessart.
Arrive, breathe in the clean forest air, and leave all your worries behind. We can think of no better way to relax than to have massages and treatments in the comfort of your chalet. No matter whether you're trying to combat muscle tension, stress or back pain. Our trained physiotherapists will come straight to your chalet and pamper you with a variety of treatments such as full body massages, shoulder and neck treatments, cupping massages and much more. Contact our partners directly to book an appointment:
Praxis für Physiotherapie Anna-Lena Löser (Anna-Lena Löser's Physiotherapie Practice)
Contact person: Sven Deusinger
Elisabethenstraße 20, 63599 Biebergemünd
Telefon +49 170 7619 132
Yogastudio Glücksmomente Tina Schneider (Tina Schneider's Moments of Happiness Yoga Studio)
Dreispitze 36, 97833 Frammersbach
Telefon +49 1512 8985227
Team events and experience meetings
TAKE ADVANTAGE OF THE UNIQUE NATURE
Use our unique natural surroundings to give yourself and your company a boost. The Spessart gives you the opportunity to experience team and company events, adventure conferences, retreats, company outings, employee coaching sessions and much more with and surrounded by nature. The possibilities are endless: From extraordinary team-building exercises to leadership development classes delivered by professionals.
Excursions
EXPLORE THE SURROUNDING AREA
The region in Spessart has much to offer. During your holiday, explore popular destinations such as the "Snow White town" of Lohr am Main, drink wine on the Old Main Bridge in Würzburg or explore Ronneburg Castle on a guided tour. Historic spas in Wilhelmsbad State Park and the magnificent Philippsruhe Palace are must-see attractions for visitors Hanau.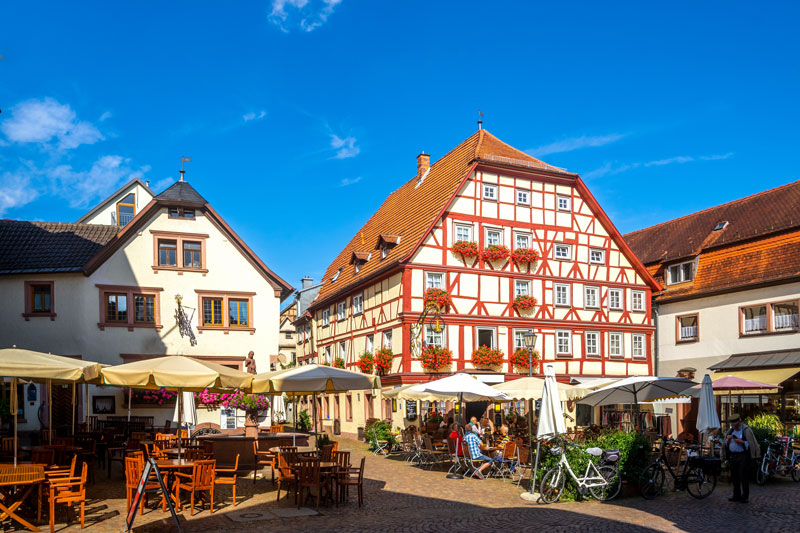 A charming half-timbered town on the banks of the Main. This fairy-tale old town is home to a lively pedestrian precinct as well as countless stress cafés that invite you to linger.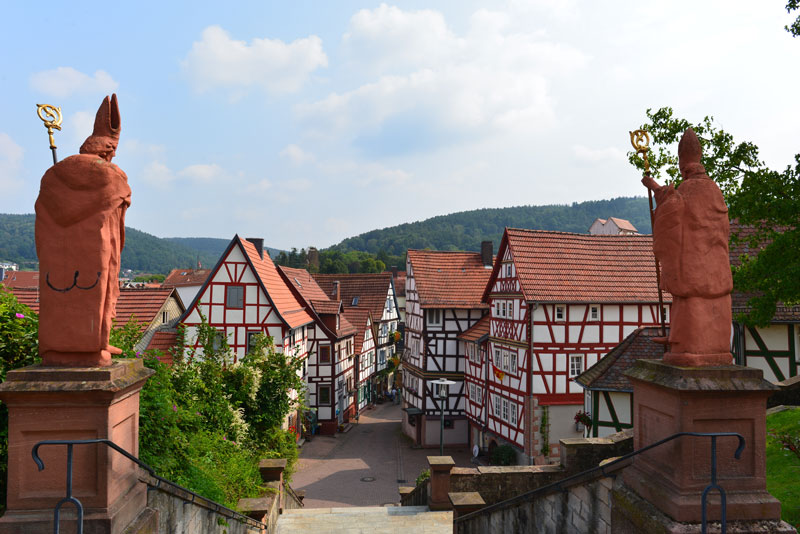 An old town worth visiting and the saltworks at the centre of spa park trick you into thinking that you are spending the day at the seaside: Nestled in the Spessart Mountains, Bad Orb is perfect for taking a little time out to relax.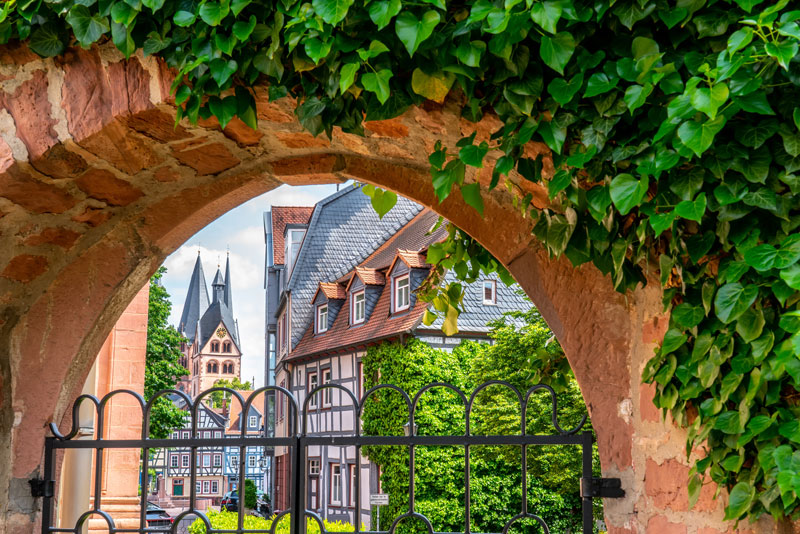 This "Barbarossa city" has a well-preserved and lovingly restored old town with town gates. Highlights: The historical guided tours around the town cover a variety of topics (book in advance) and the interactive Mitmach-Museum is home to some very exciting exhibits for your children to enjoy.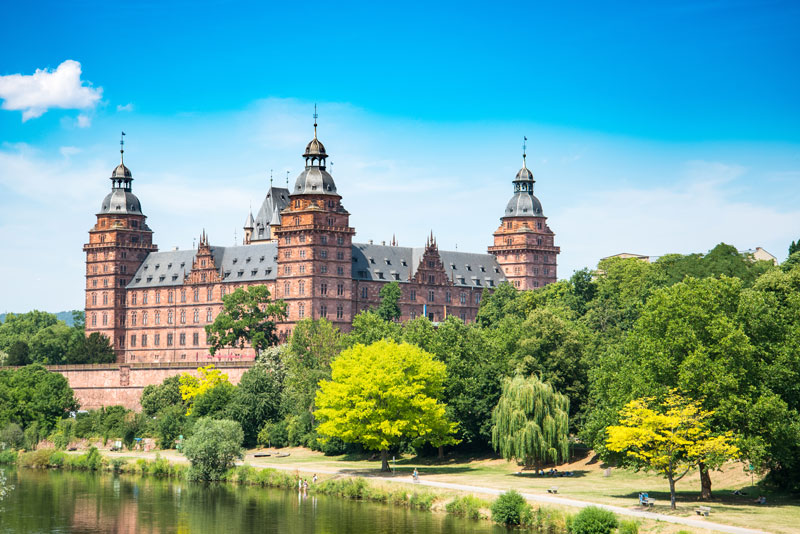 Aschaffenburg is always worth a visit. Head to the famous magnolia grove in spring, to the one-of-a-kind Pompejanum in summer, to the oldest English country park in Bavaria in autumn, and to the museums in winter.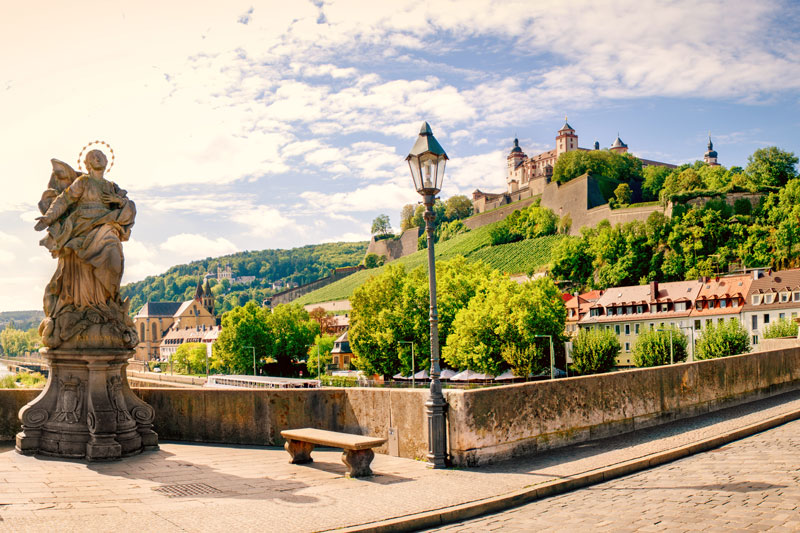 Würzburg is a university city - and one of the youngest cities in Germany. There are three large wine estates located in this picturesque wine town - they also put on guided tours and wine tastings, and you can purchase their wines on-site.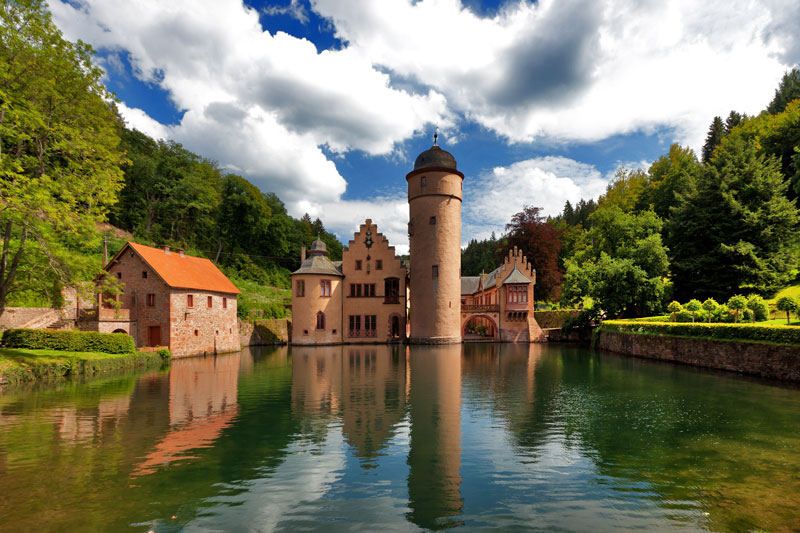 Even the Spessart robbers knew about the advantages of Mespelbrunn Castle with its rustic landscape. Guided tours of the filming location for the film "Das Wirtshaus im Spessart" are put on regularly.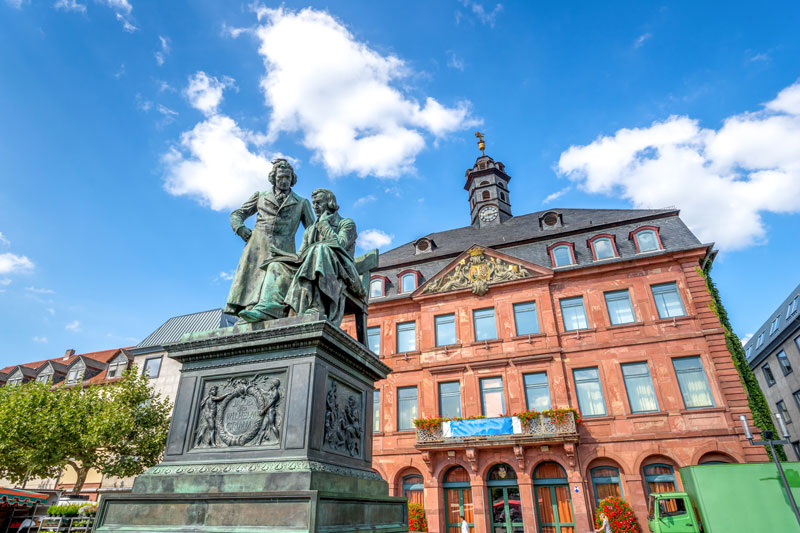 Hanau is the birthplace of the Brothers Grimm. The historic spa facilities in the Wilhelmsbad State Park or the magnificent Philippsruhe Palace on the Main are absolute visitor highlights.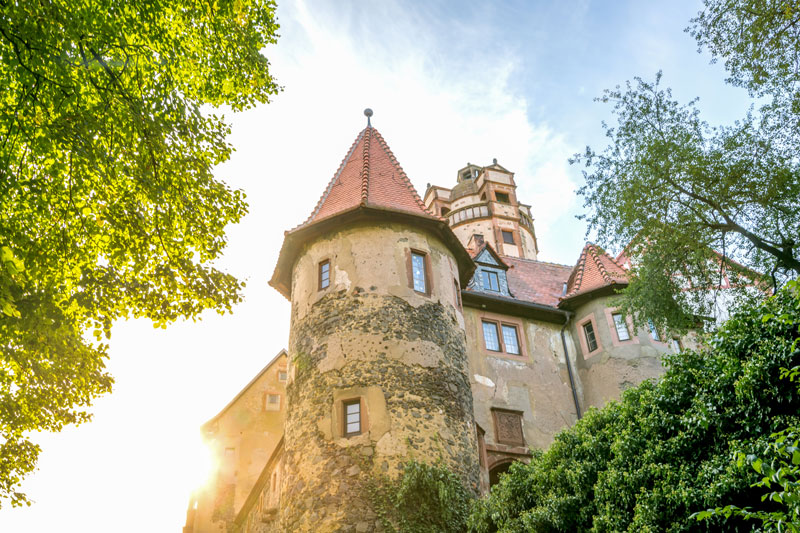 Ronneburg Castle is one of the few hilltop castles in Germany to have been preserved in its original 16th century state, and is one of the most important castles in Hesse. The castle tours are a special experience.